A HISTORY OF
INNOVATION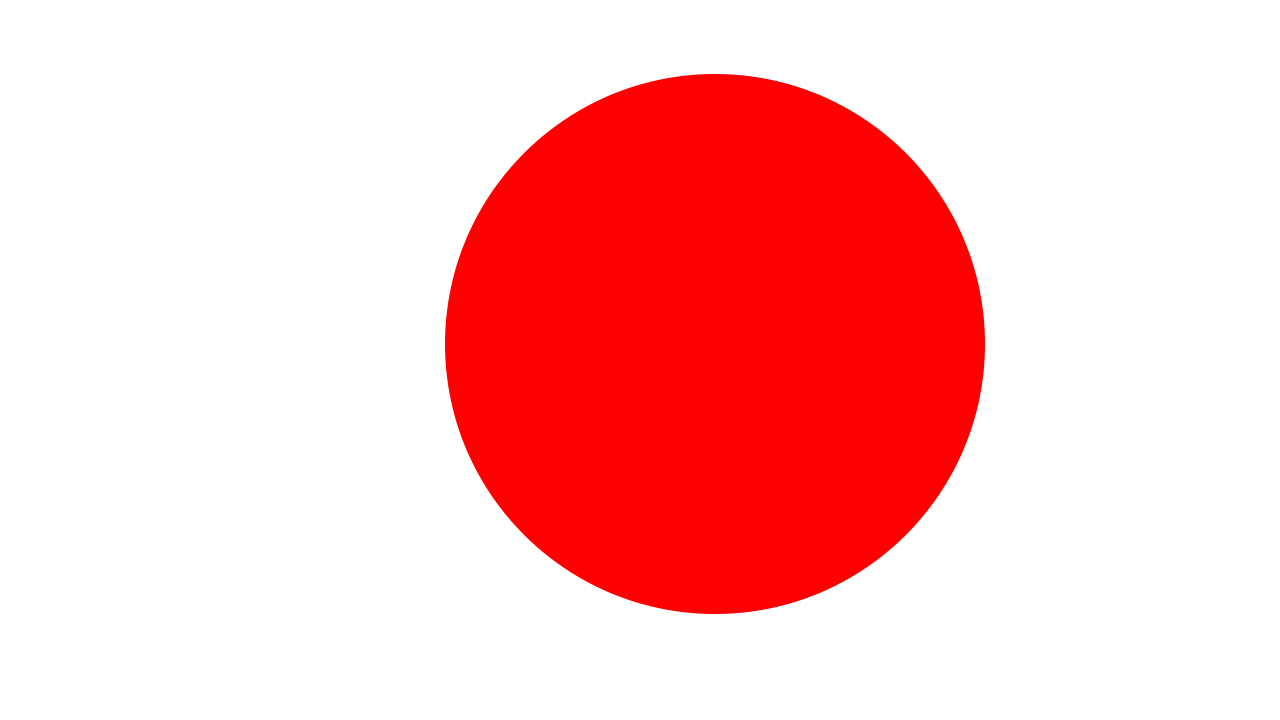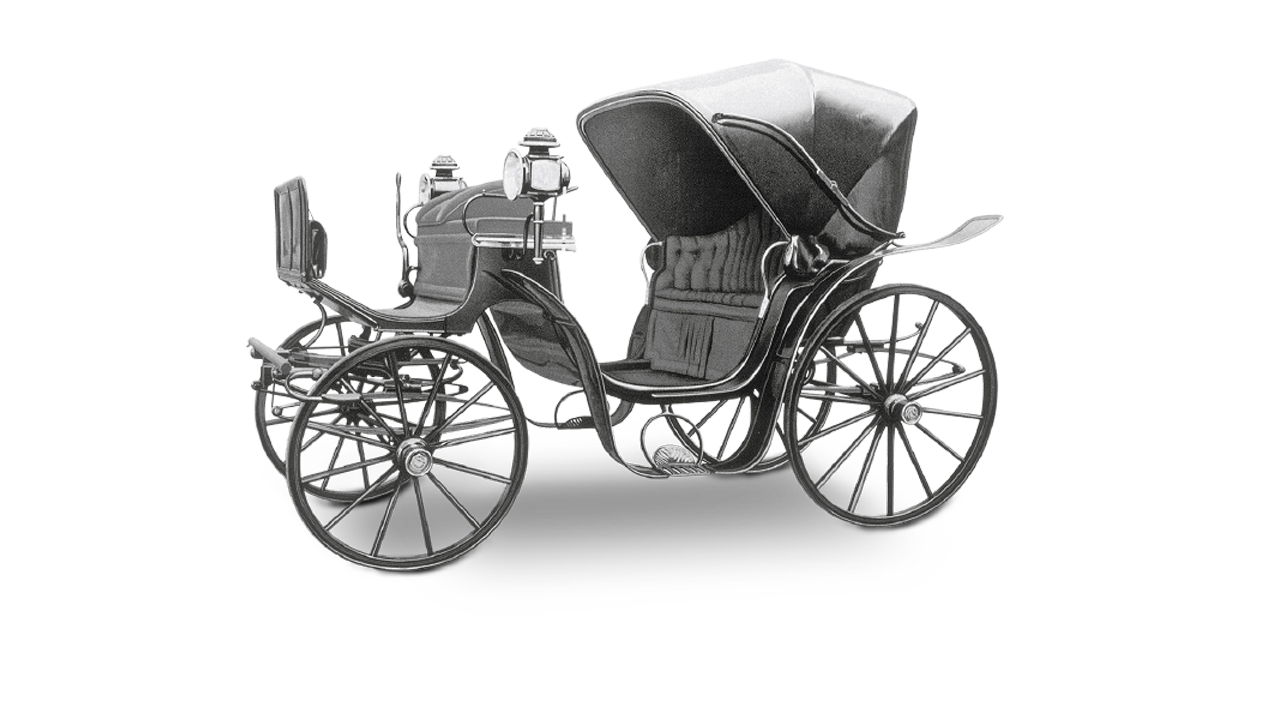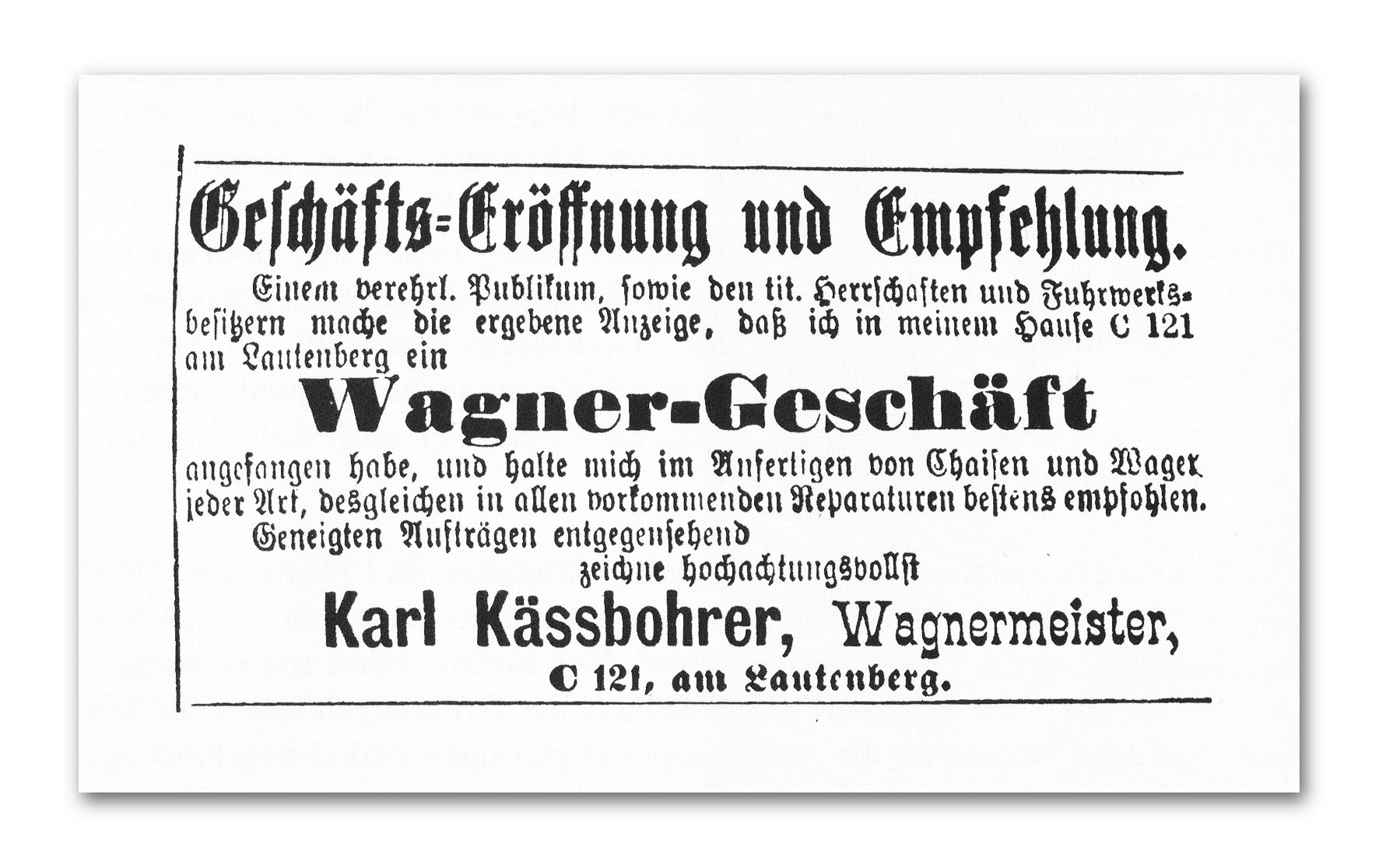 WAGENFABRIK
IN ULM
Karl Kässbohrer, the Wagnermeister, founded his Wagenfabrik in C 121 Lautenberg, Ulm – in the beginning of the motorization era. The first Kässbohrer motor vehicle had already been produced by 1907.
READ MORE
THE VERY FIRST
TRAILER
In the aftermath of Karl Kässbohrer's early death in 1922, his sons, Karl Jr. and Otto Kässbohrer has took over the management. They started to produce the first 2x4 axle trailers.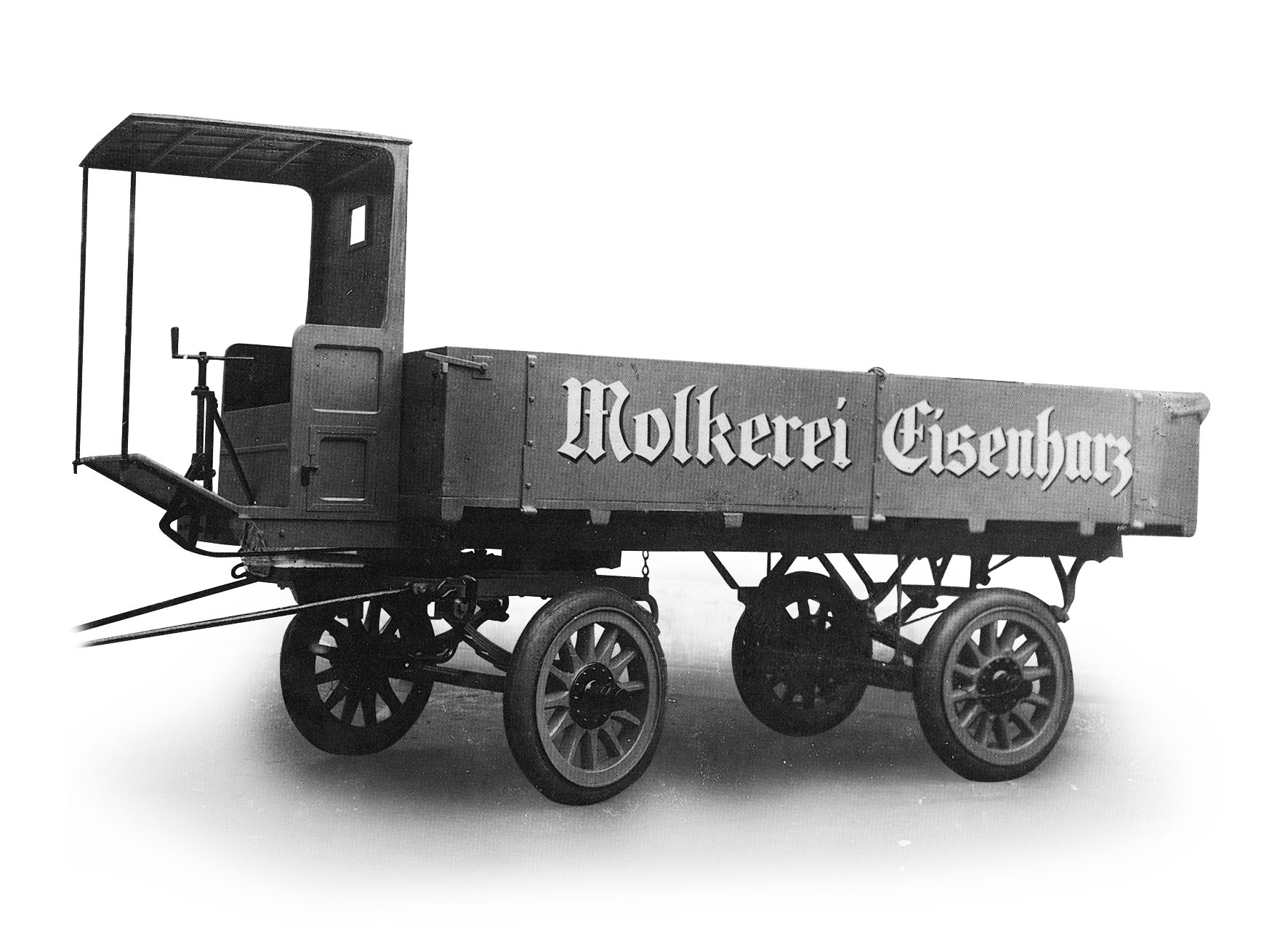 READ MORE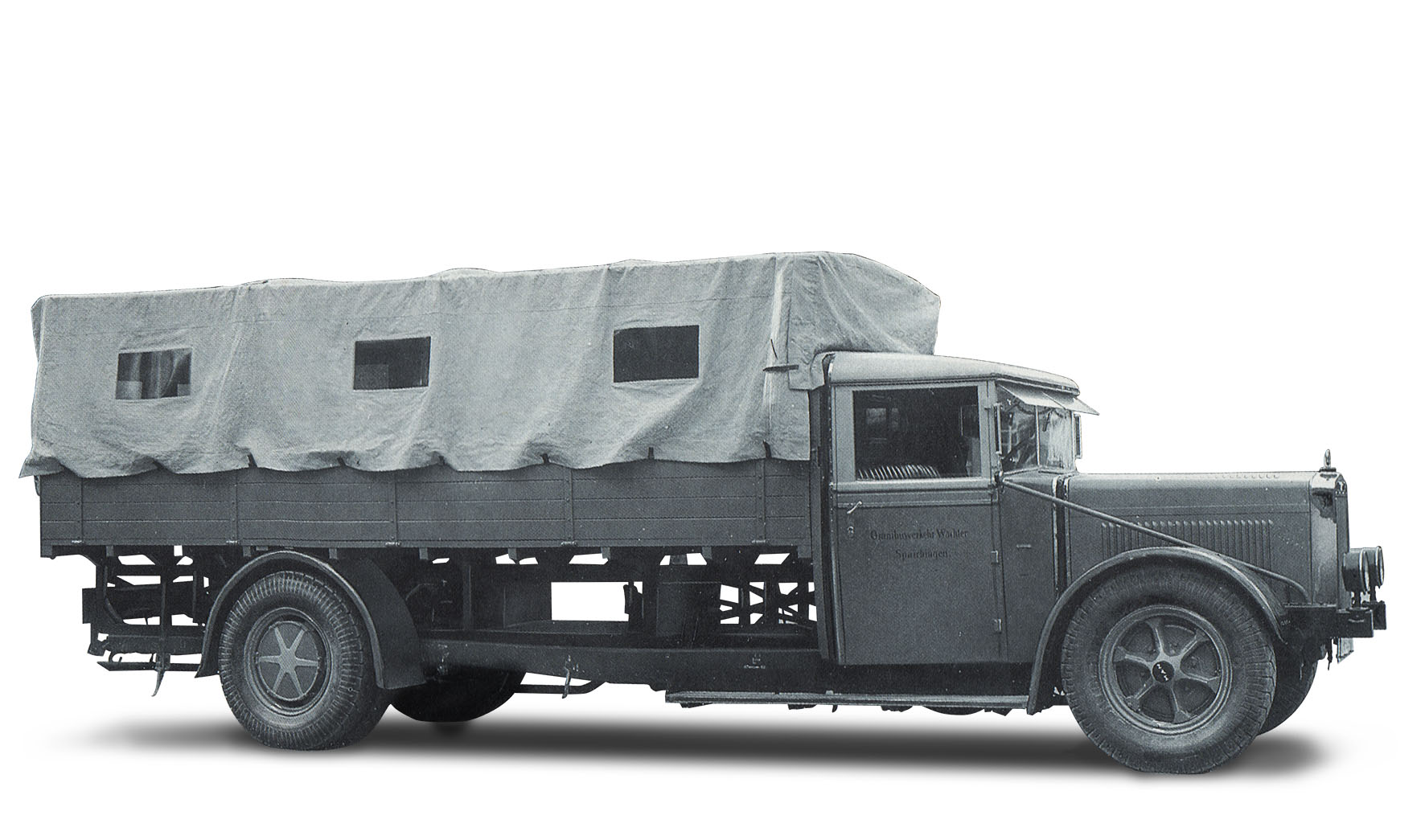 FOCUS ON
BUS, TRAILER & UPPER BODY PRODUCTION
Karl and Otto Kässbohrer decided to concentrate on bus, trailer and upper body production, following the purchase of the frame-and-body-construction company "Ulmer Karosseriefabrik Neuer & Thieme". They received their first big export deal to Turkey in 1929.
READ MORE
PIONEERS IN
VEHICLE CONSTRUCTION
Starting to build the first tank semitrailers in the early 30's, Karl Kässbohrer applied for two patents in 1931 that changed the course of vehicle construction. One of Karl Kässbohrer's patents was about semi-trailer coupling, which was so reliable and low-maintenance that it paved the way to 3-axle semi-trailers. Kässbohrer coupling changed the course of whole transportation industry.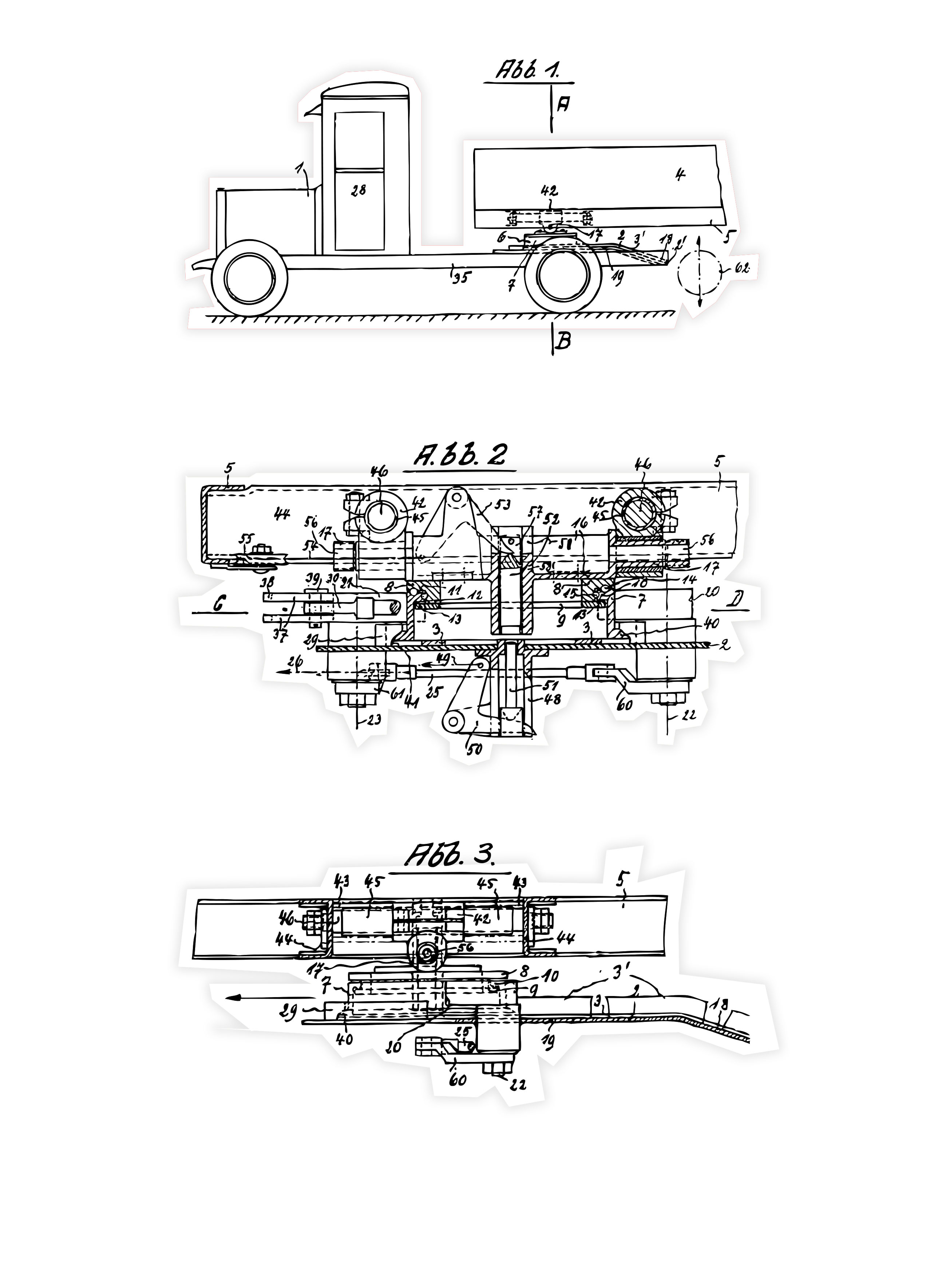 READ MORE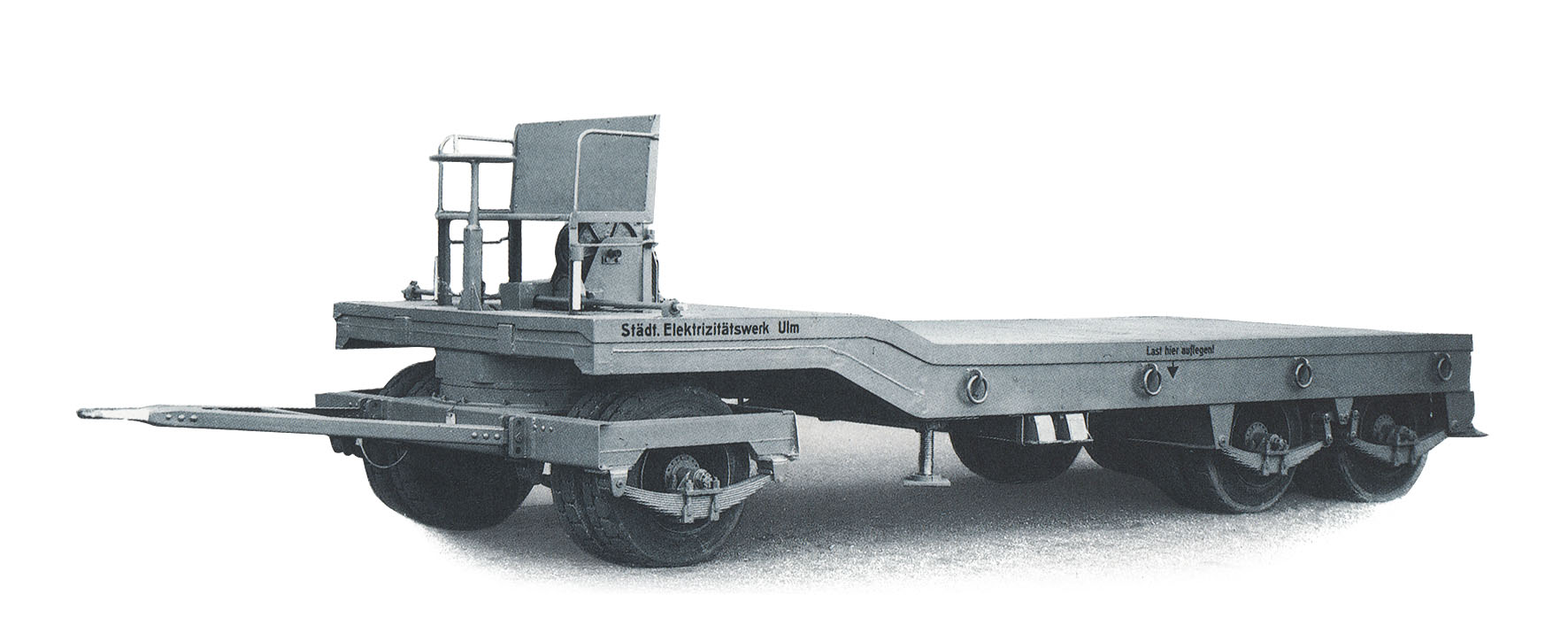 WERK ULM
EXPANDED
Along with the production of the first low-bed with 12 ton capacity, Kässbohrer Ulm factory in Peter-Schmid-Straβe underwent a considerable expansion in order to meet the growing demand. Between 1934 and 1939, the staff number increased from 300 to 1,000.
READ MORE
PRODUCT RANGE
EXTENDED
Product range extended for special challenges such as transportation of liquid chemicals or heavy abnormal goods. First low-bed with 40 ton capacity manufactured for a construction company in Saarbrücken.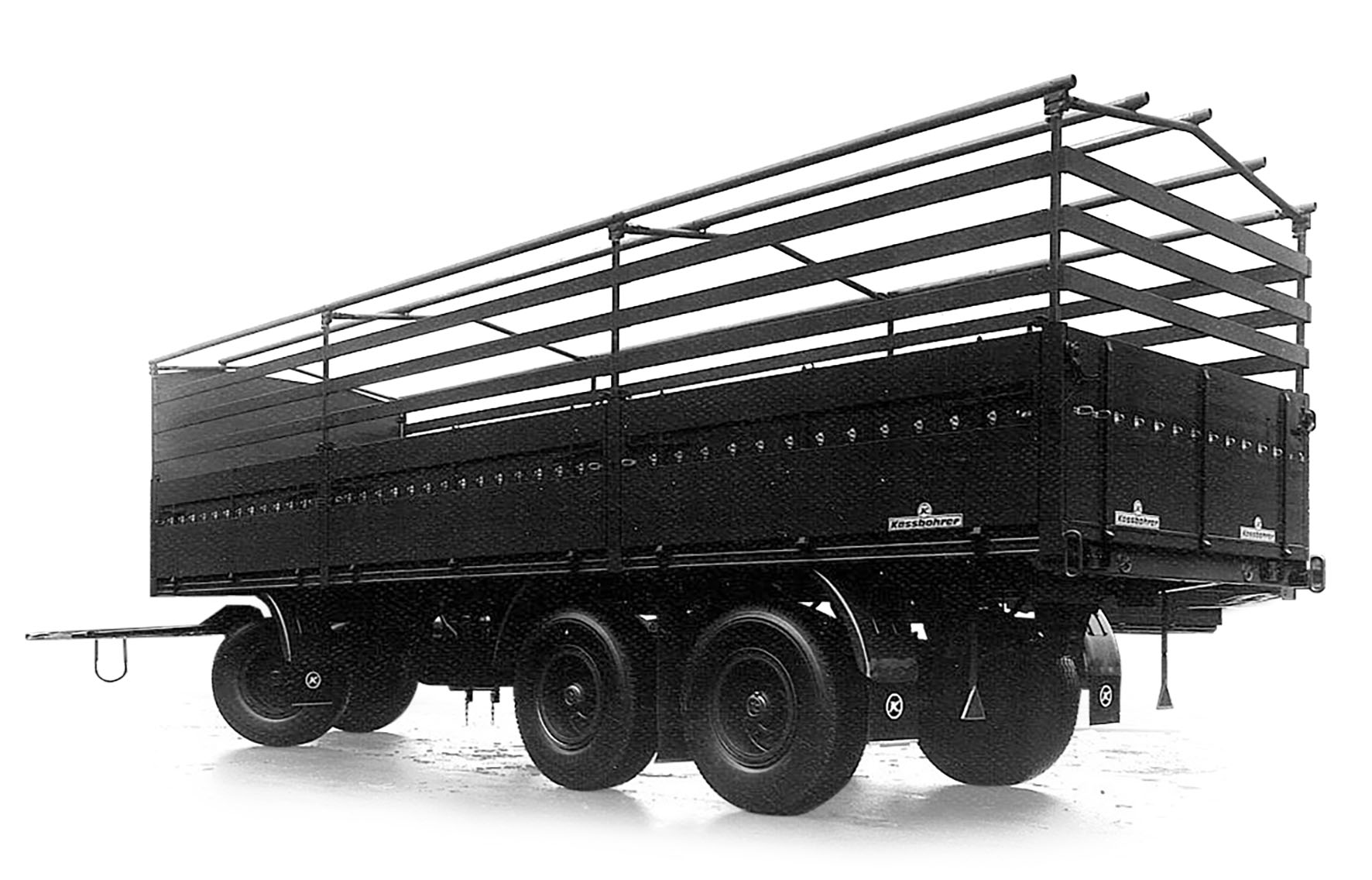 READ MORE
01
1893 - 1938
A HISTORY OF INNOVATION
Next ERA:
02
1948 - 1983
POWER OF ENGINEERING
POWER OF
ENGINEERING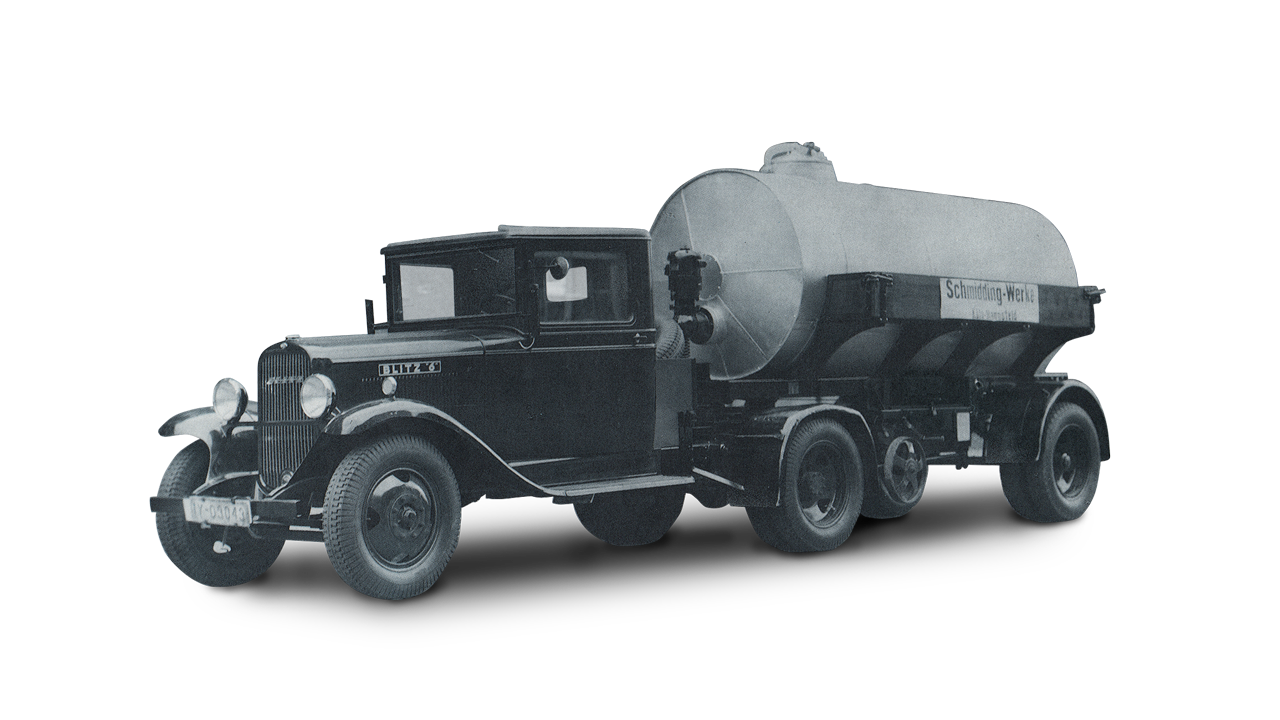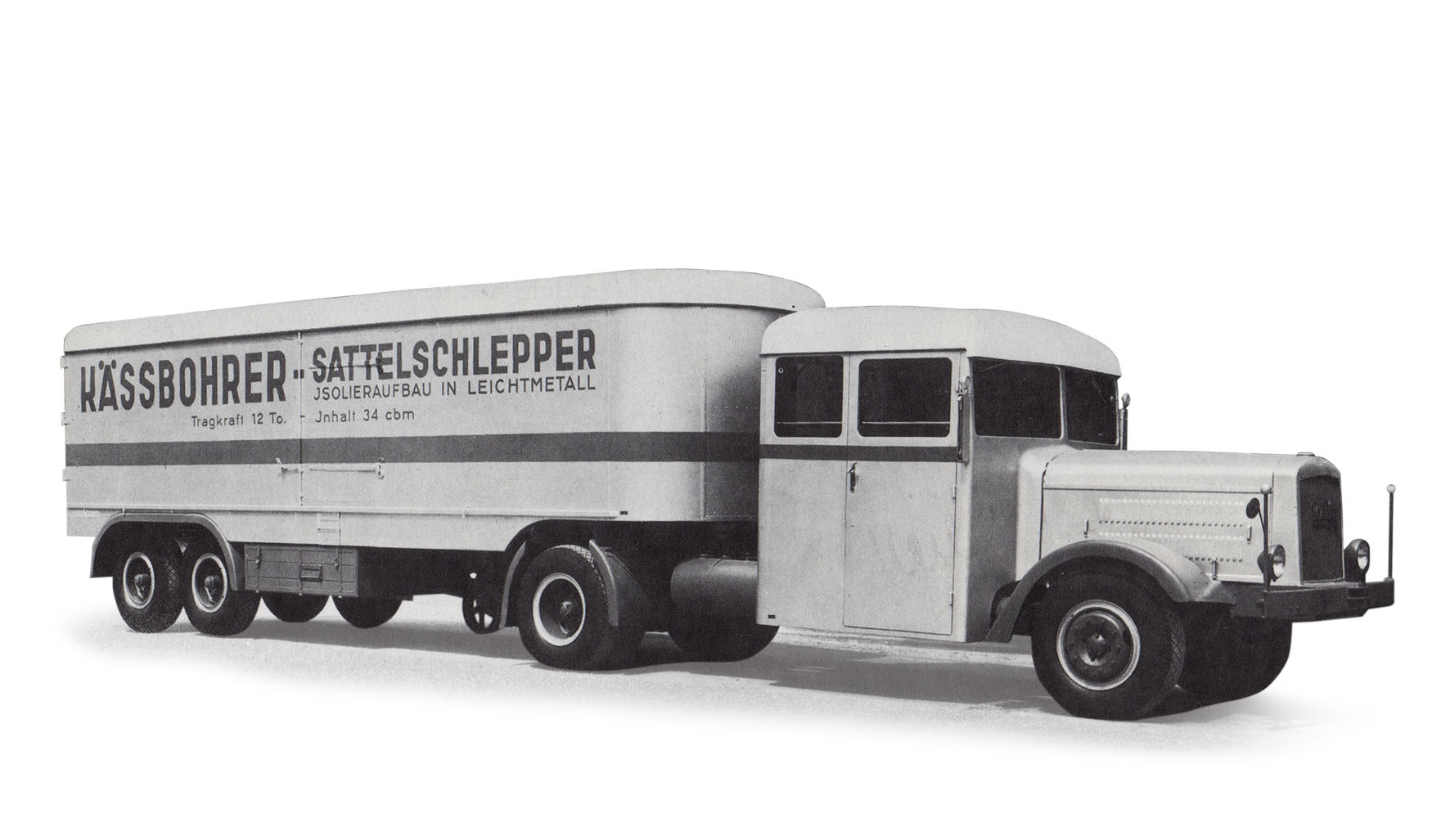 MENDING
BROKEN PIECES
After the "Stunde Null" in May 1945, production started to pick up in 1947 with limited numbers. In 1948, Kässbohrer was back in the Automobile Show in Hannover with full product range, including curtainsiders and isolated box trailers. Also a new tipper model with compressor was presented at the show.
READ MORE
HYDRAULIC TIPPING SYSTEM
INTRODUCTION
In October 1953, the first silo semi-trailer with hydraulic tipping system was introduced to the sector. The positive market reception led to further product development for higher volumes. By 1955, tipping silo had its own dedicated production line in the Kässbohrer factory in Ulm.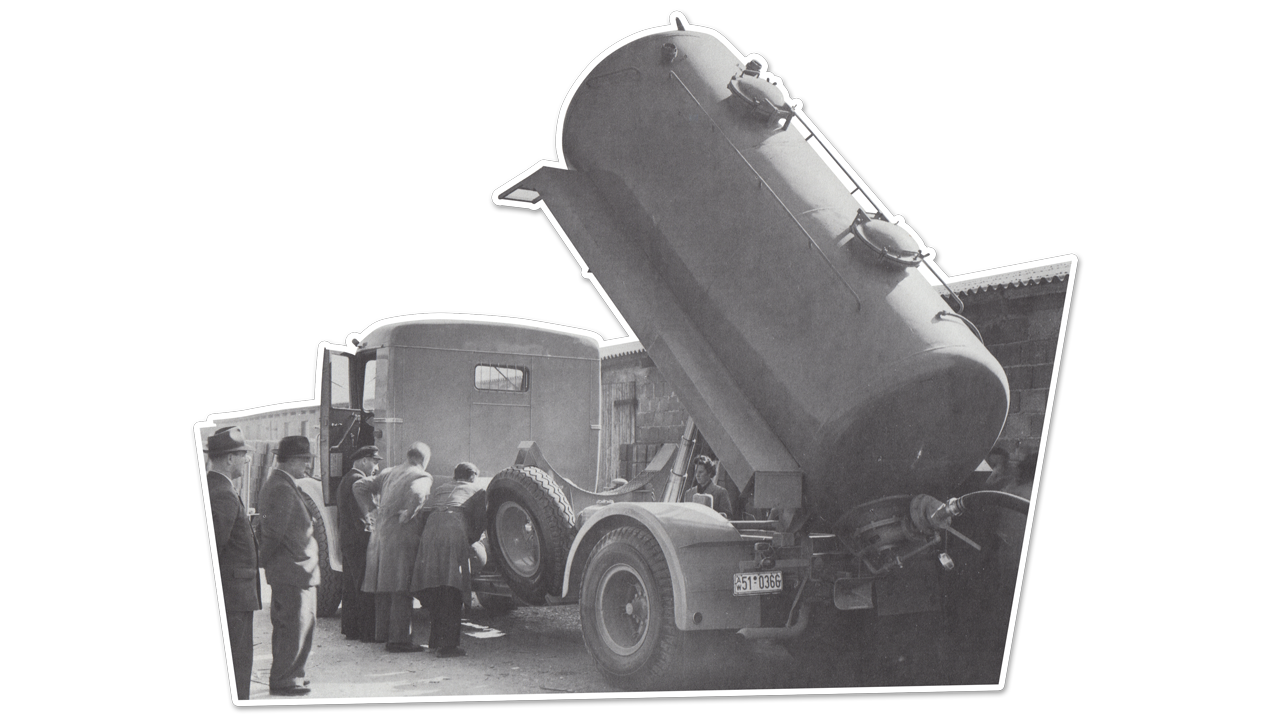 READ MORE
REACHING OUT
TO NEIGHBOURS
Kässbohrer started long-term investments to neighbouring countries, such as in France with Kässbohrer France S.A.R.L. and Kässbohrer Austria GmbH in Austria.
Along with geographical expansion, production capacity increased near Ulm by the acquisition of commercial vehicle producer Hummel in Ehrenstein. Consequently, production lines rearranged in consideration of newly available capacity, as well as product segments' specific needs.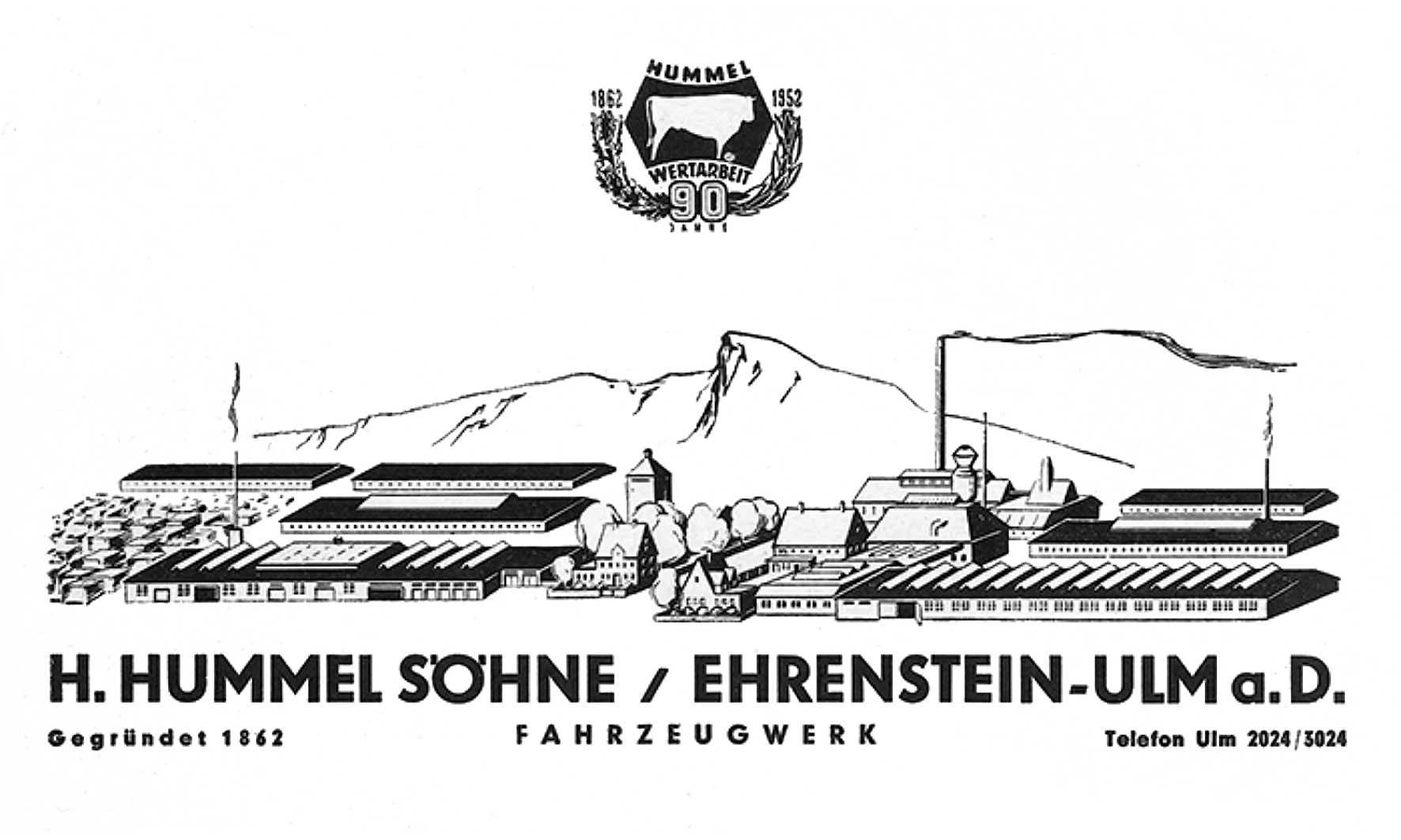 READ MORE
ADAPTING
TO CHANGE
Karl Kässbohrer passed away on April 29th 1973.
Furthermore the company had to adapt to new business reality, due the oil crisis, with its product range. A new generation of curtainsiders, "Transrational", was introduced to the market with light construction that became the most preferred vehicle for long-haul transportation.
READ MORE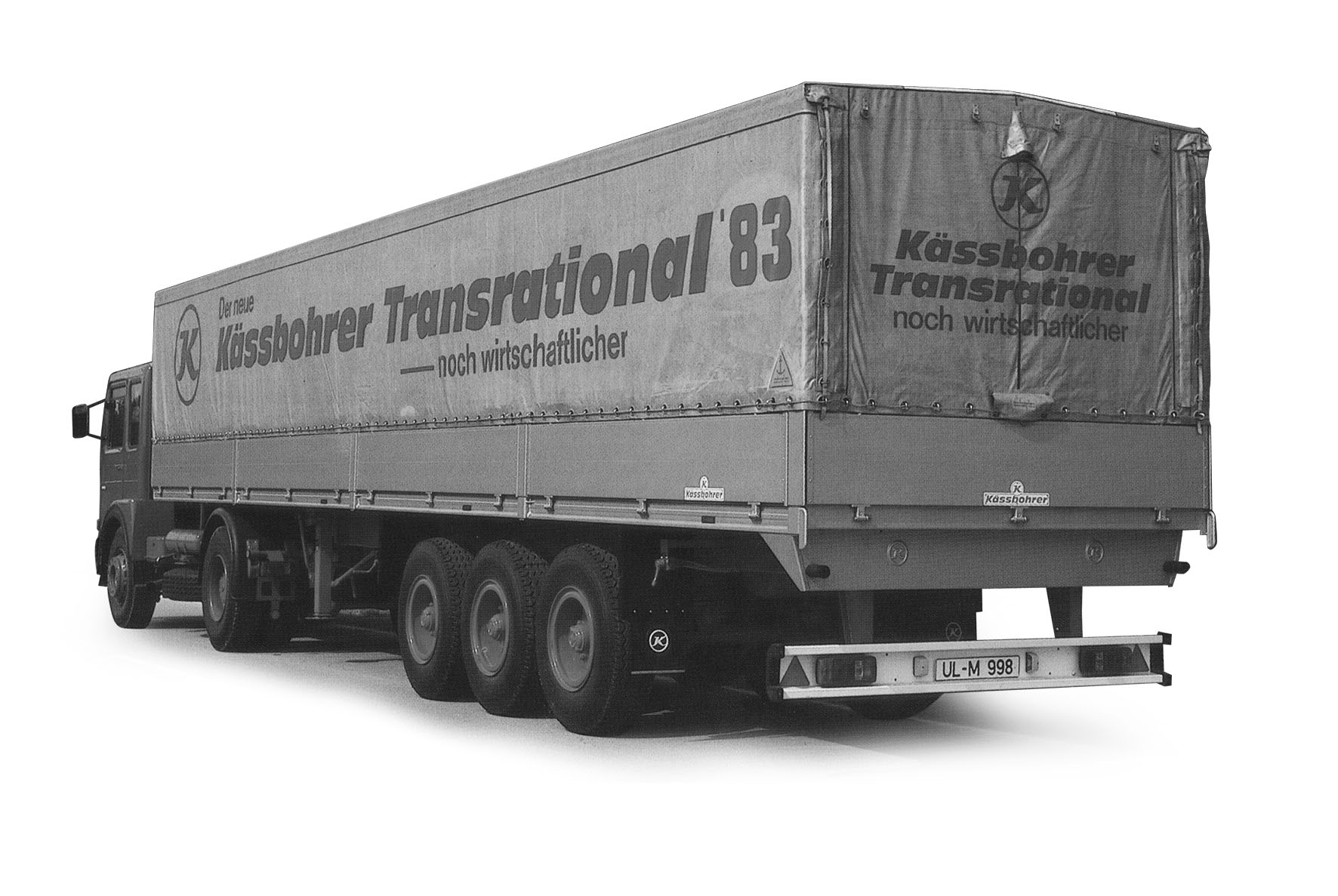 NEW GENERATION
READY TO ROLL
At IAA Commercial Vehicle Show in 1983, Kässbohrer exhibited a new generation axles with 23 detailed improvements on the design. The new axles enabled the application of ABS system more efficiently, along with a lighter air suspension design.
READ MORE
02
1948 - 1983
POWER OF ENGINEERING
Next ERA:
03
1993 - 2009
ENGINEERING PAIRED WITH INGENUITY
ENGIN
EERING
ENGINUITY
INGE

NUITY
CENTURY OLD
SUCCESS STORY
As Kässbohrer celeberated its 100th anniversary, within the next 10 years, the group disintegrated into several divisions according to business units. The century old success story stayed hidden in the shadow until the 2000's as new investors embrace and preserve Kässbohrer heritage.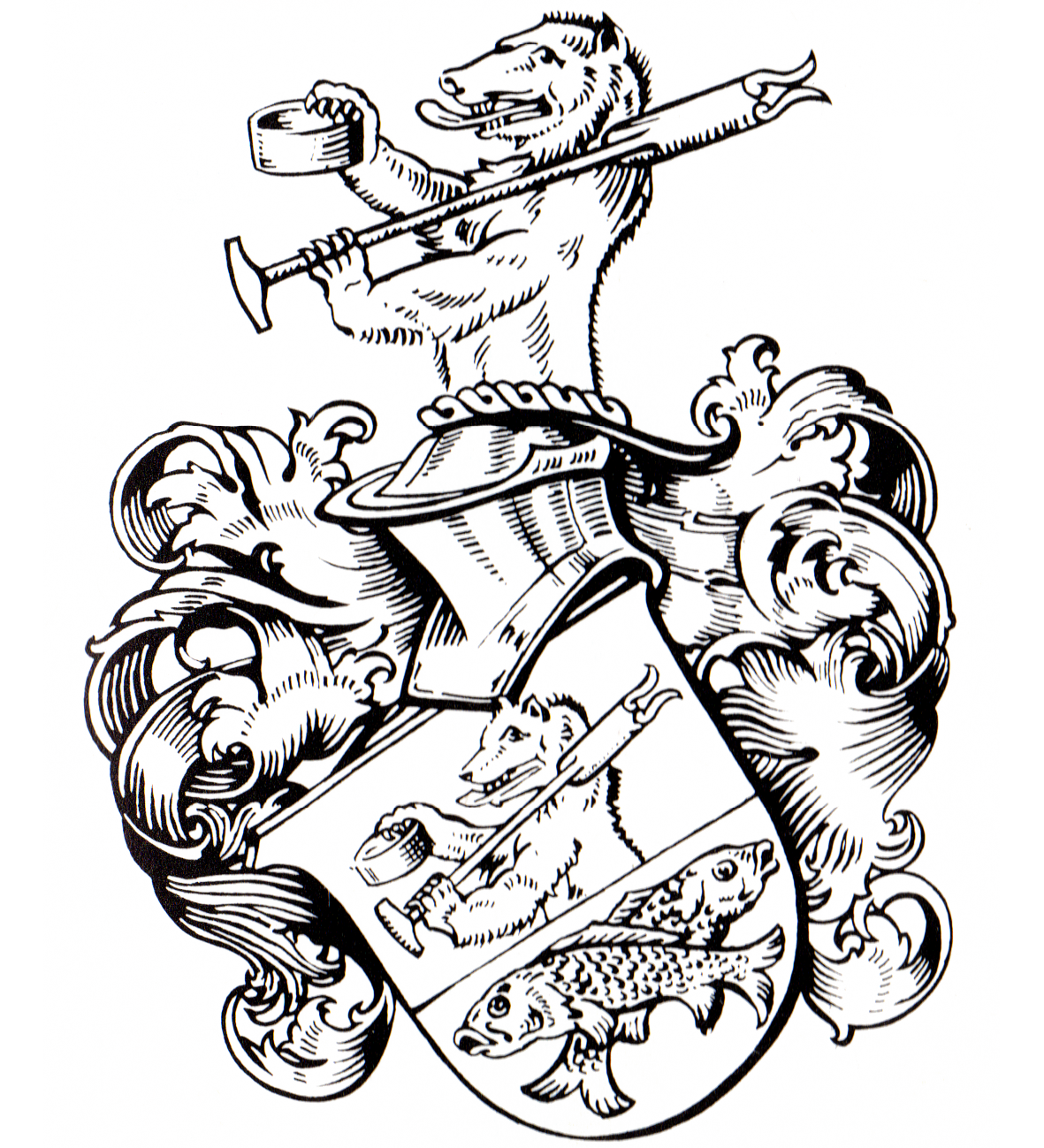 READ MORE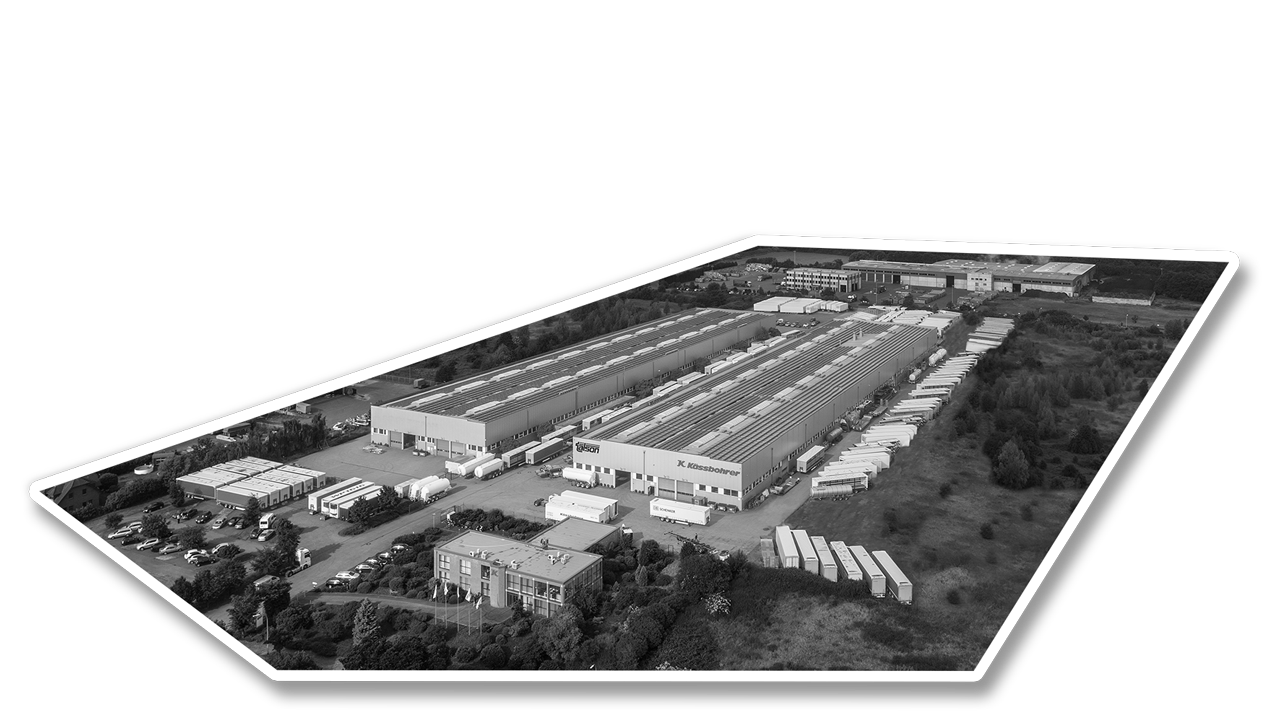 COMING BACK
TO LIFE
The Kässbohrer Tank and Silo division was purchased by Europe's leading trailer manufacturer Tırsan Solutions. Kässbohrer tank and silo production moved to plants in Goch, Germany and Adapazarı, Turkey.
Present day Kässbohrer Fahrzeugwerke GmbH, founded in Goch, carries further the Kässbohrer legacy.
READ MORE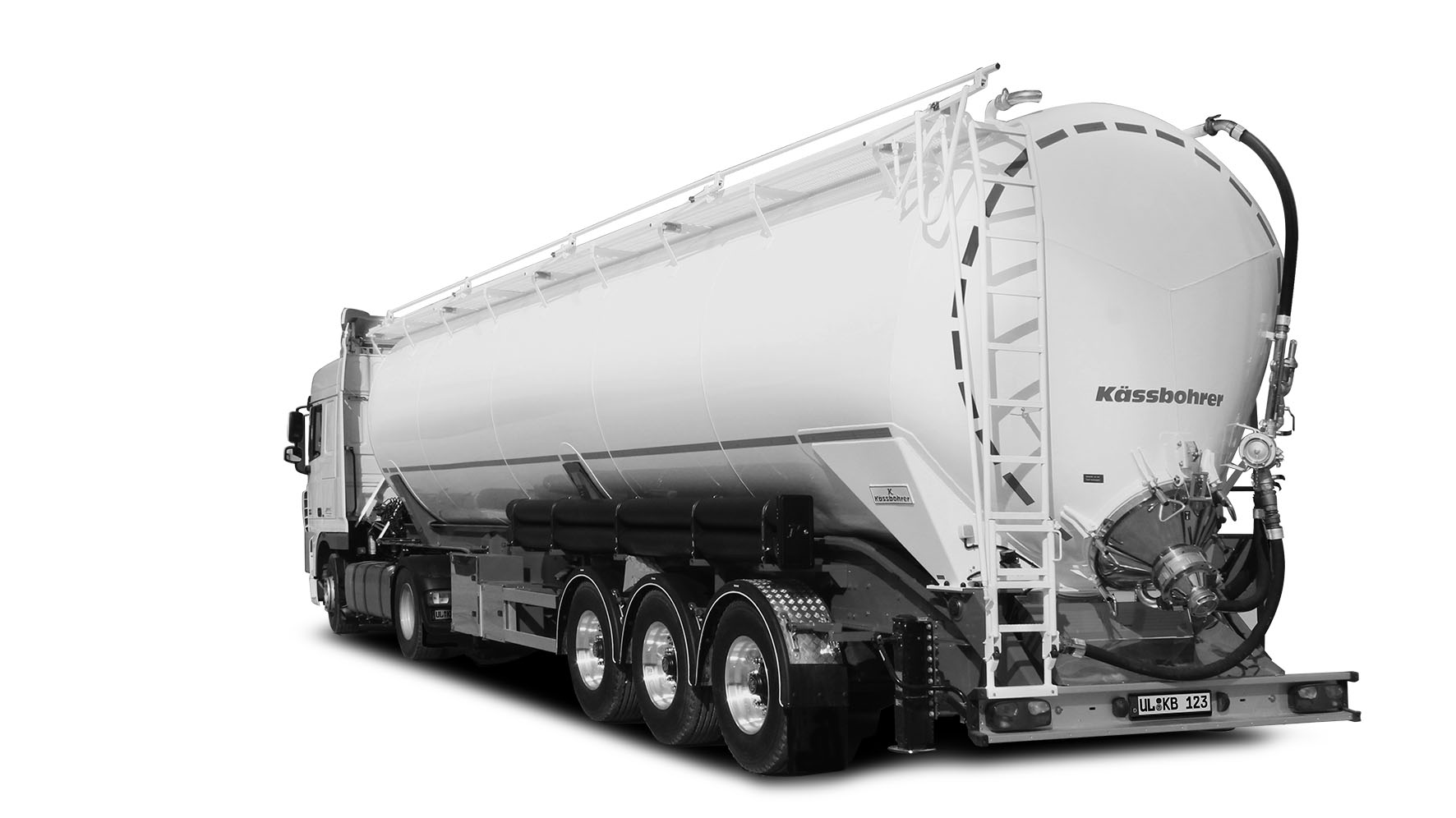 PRODUCTION EXPANSION
IN SPECIAL SEGMENTS
Tank and silo production modernization took place in Adapazarı plant. Consequently, production capacity for tank and silo was expanded. By 2008, standard low-bed production line was reorganized to meet growing global demand.
READ MORE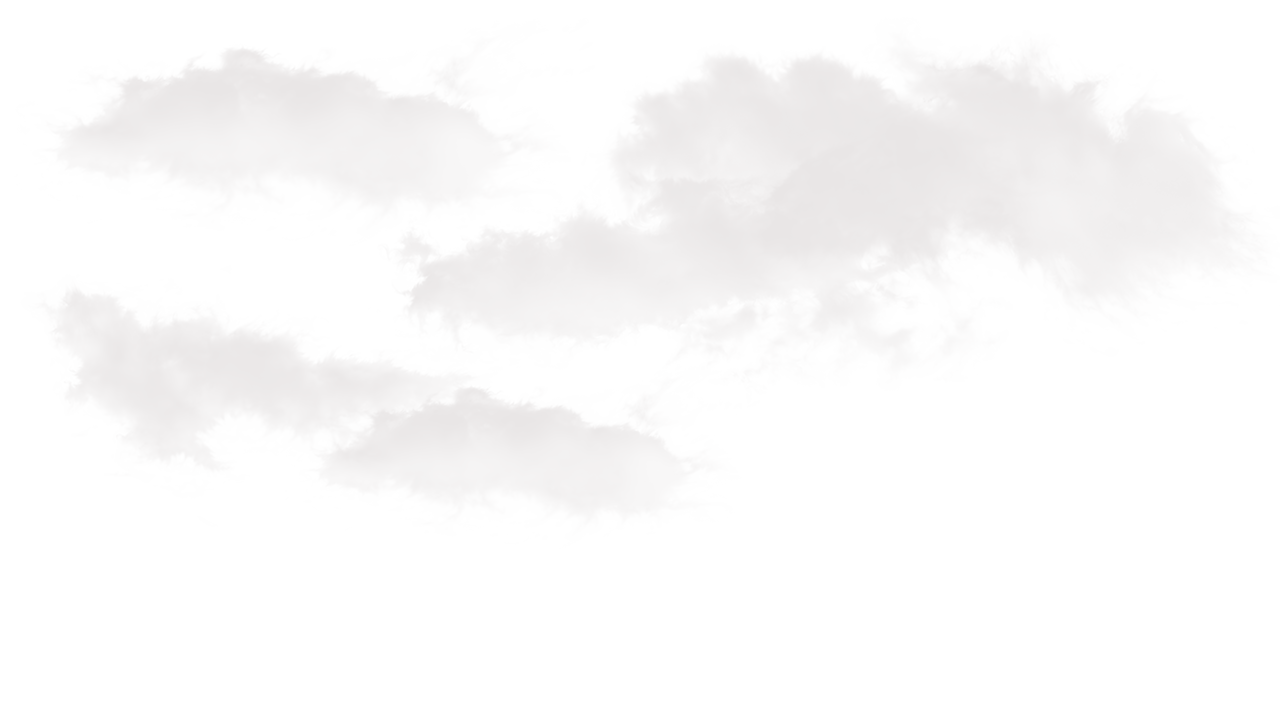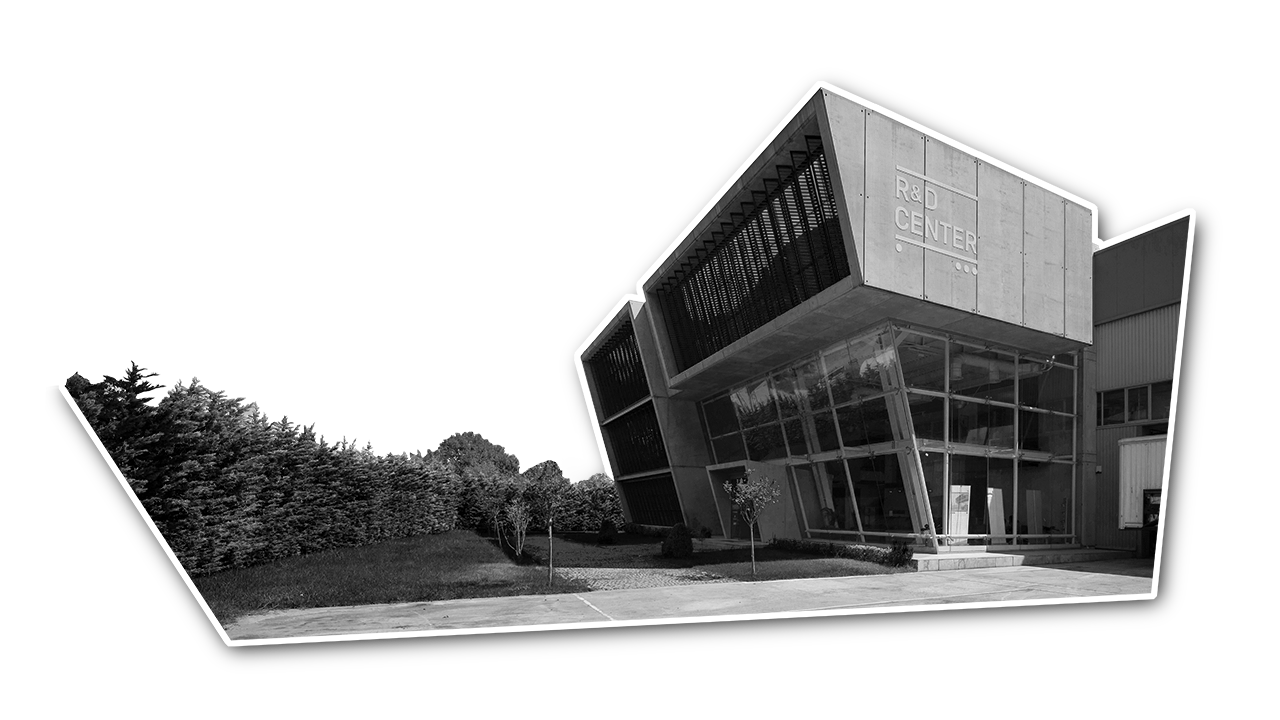 RESEARCH AND DEVELOPMENT
RESTRUCTURED
Kässbohrer initiated a substantial investment program in research and development capability to boost progress further. By 2011, the new prototype test and validation centre gathered the fruit of its effort for customized solutions, rapid prototyping and swift delivery.
READ MORE
03
1993 - 2009
ENGINEERING PAIRED WITH INGENUITY
Next ERA:
04
2012 - 2017
ENGINUITY SINCE 1893
ENGINUITY
SINCE 1893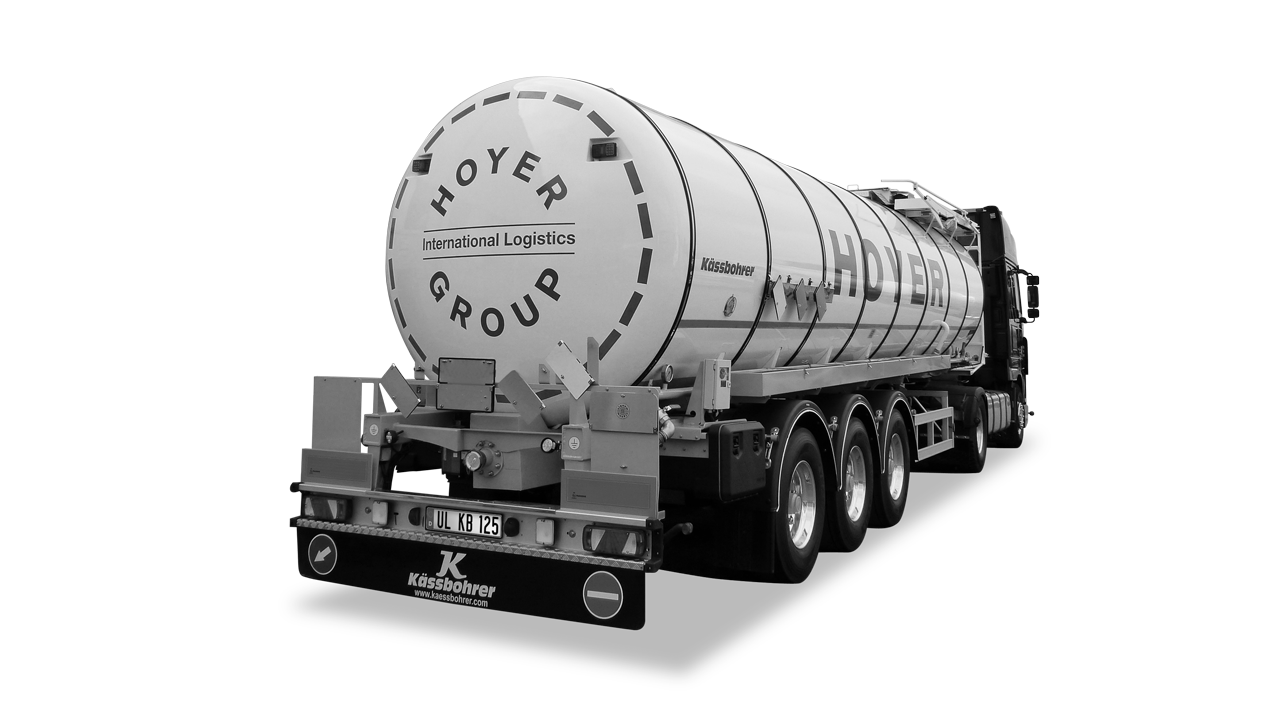 NEW FRONTIERS
ON THE HORIZON
Kässbohrer became the first European semi-trailer manufacturer with its own production facility in Tula, Russia.
Adapazarı plant production capacity reached 20.000 units as a result of production automation.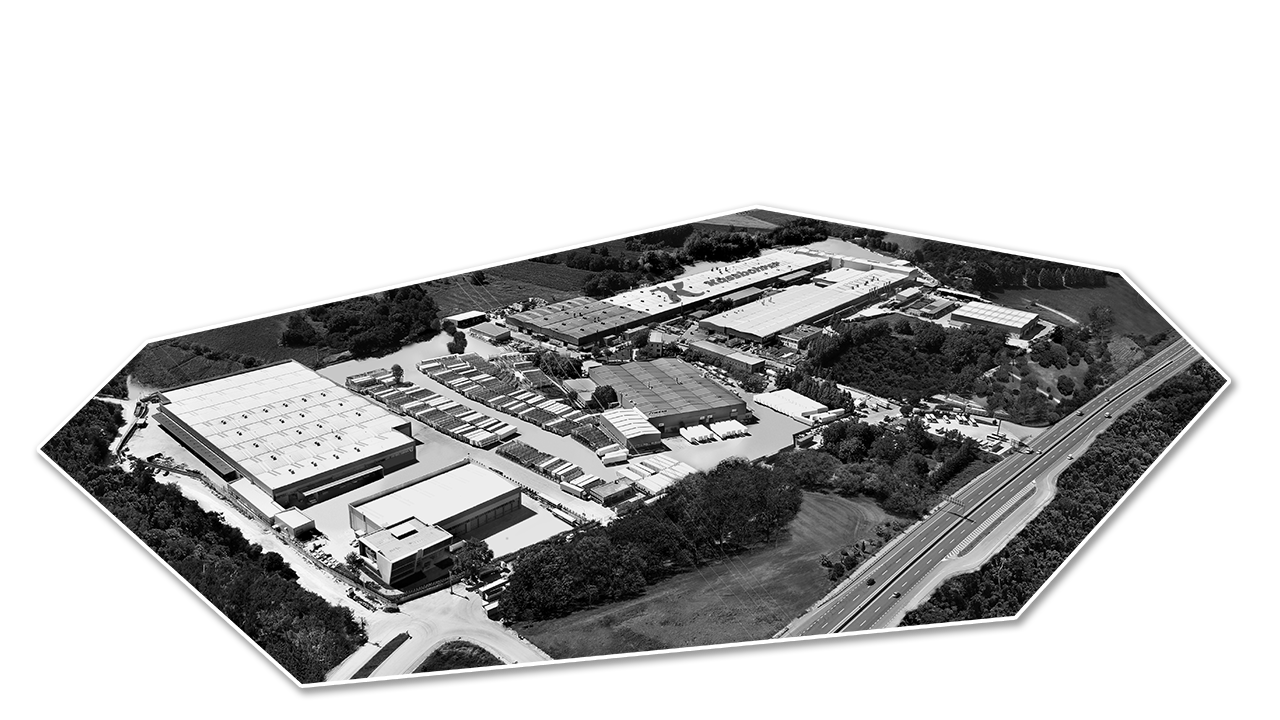 READ MORE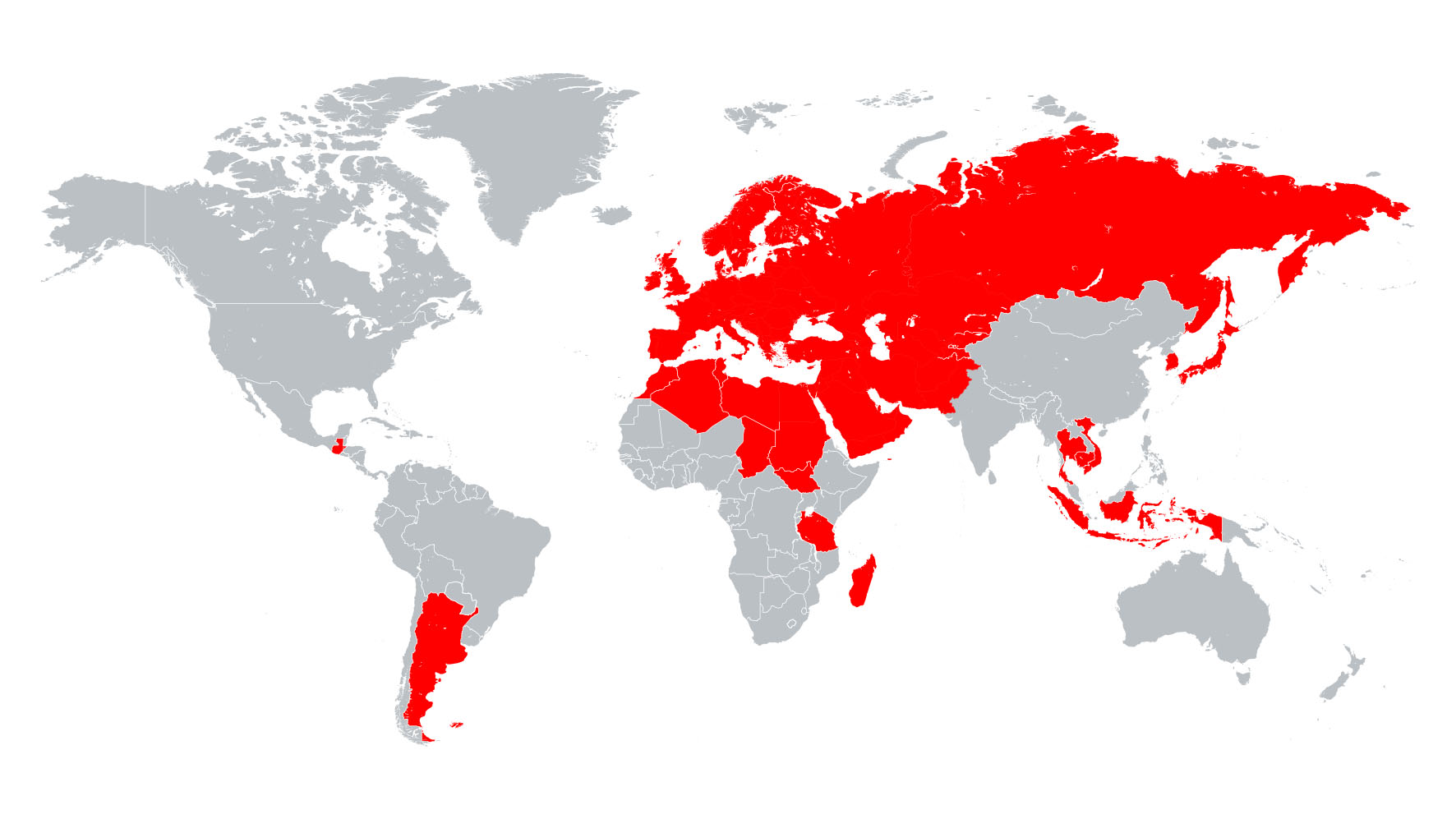 PARTNERSHIP
BEYOND BORDERS
By 2015, Kässbohrer has become the fastest growing trailer manufacturer in Europe. With a customer base in over 55 countries, the hallmark of Kässbohrer's success was and remains its close cooperation with sales and service partners for customer satisfaction.
READ MORE
KARL WOULD BE
PROUD OF US!
Staying true to Karl Kässbohrer ethos, Kässbohrer won the Trailer Innovation 2017 Competition in safety category.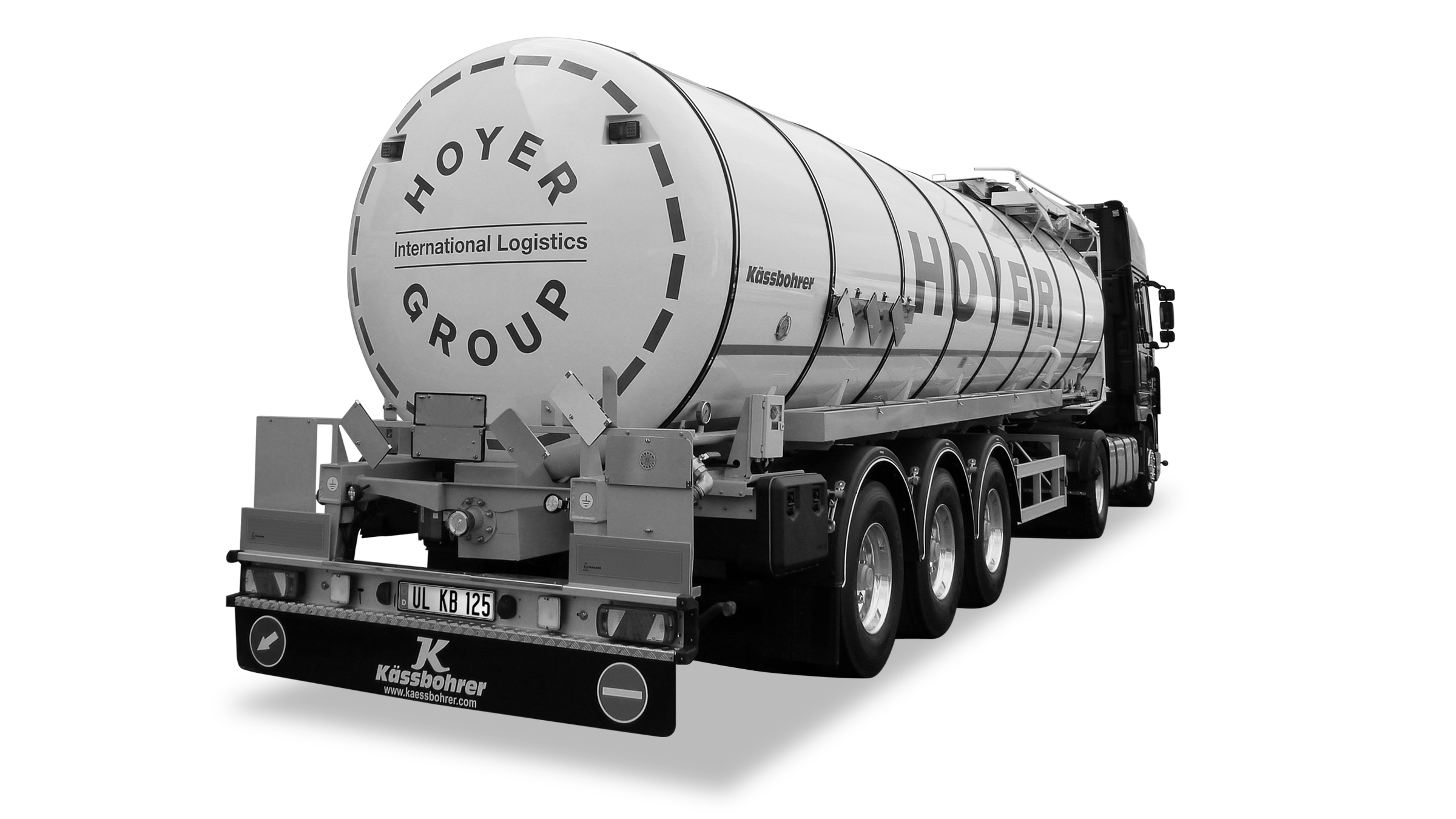 READ MORE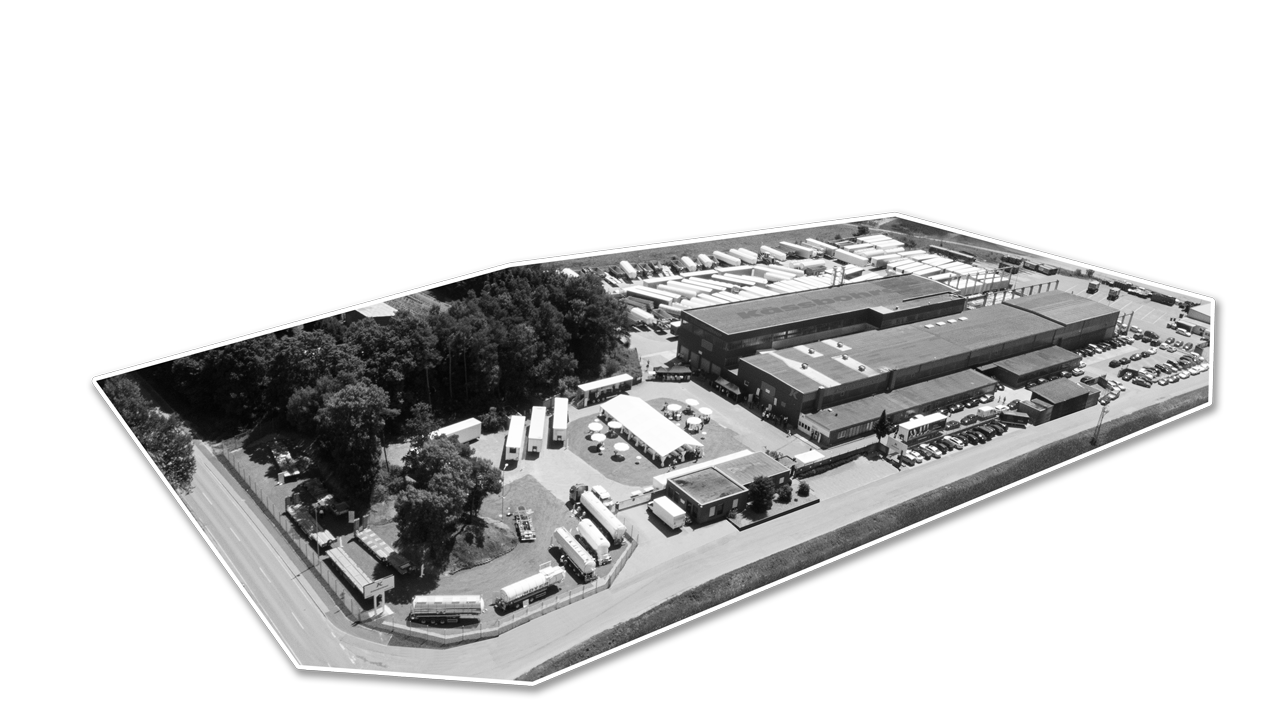 RETURN
HOME
23 years after the company had ceased operations in Germany south western state Baden Württemberg and after 124 years, on 5th of July 2017 with the opening of its new production plant, Kässbohrer returned to its hometown Ulm.
Kässbohrer won the highest increase in image ranking award 2017, organised by VerkehrsRundschau in partnership with Kleffmann Group, an independent research institute. 500 sector leading managers chose Kässbohrer for 8 categories including  product quality, customer oriented business model, innovative solutions and environmental products.
READ MORE
04
2012 - 2017
ENGINUITY SINCE 1893
Next ERA:
05
2018 - TODAY
TOWARDS THE NEXT 125 YEARS
01
1893 - 1938
A HISTORY OF INNOVATION
02
1948 - 1983
POWER OF ENGINEERING
03
1993 - 2009
ENGINEERING PAIRED WITH INGENUITY
04
2012 - 2017
ENGINUITY SINCE 1893
05
2018 - TODAY
TOWARDS THE NEXT 125 YEARS